AHT is your source for the best in practical, affordable and exciting home technology!
As home systems integrators we work to design integrated technologies that reflect each clients unique need. We can enhance your lifestyle by providing optimal comfort,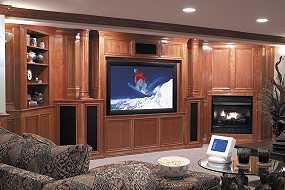 convenience, and ease of use.
Our state-of-the-art technologies, developed and installed by our talented staff have thrilled countless customers. We proudly design our home theaters with PARADIGM speakers and RUNCO home theater projectors. We continually strive to be the best in the Miami Valley by exceeding our clients expectations through innovative design and a dedication to service that our clients will tell you goes above and beyond their expectations.