ave you ever walked out of a concert wishing that you could somehow experience it just one more time? Now you can bring the greatest performances ever recorded into your home and enjoy them again and again. AHOTís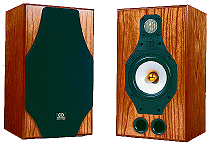 high quality Audio Systems will put you in the front row for the concert experience of a lifetime without ever leaving home. Relax after a tough day with a house full of Bach. Listen to Christmas Carols by the Christmas tree or celebrate a summer day with classic rock on the back deck during a July barbecue.
No matter where you want a musical experience, we can create one, while maintaining the beauty and architectural integrity of your home. Let Automated Home & Office Technologies put your life to music, turning your plans and dreams into a masterpiece.
Click here for more details on Whole Home Audio.